LATEST IN THE LAW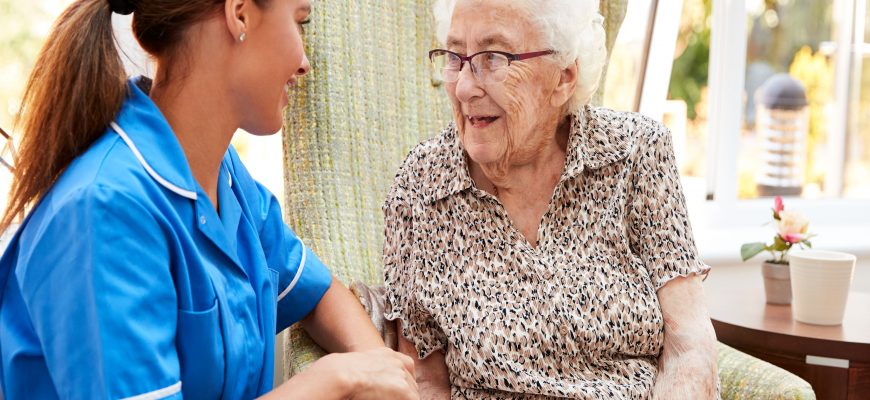 Comparing Assisted Living vs. In-Home Senior Care
March 3, 2020
0 Comment
Category: Assisted Living
There are a lot of options for senior care these days, which makes it even more difficult to choose the right care facility for yourself or a family member. Yet often, it boils down to whether to go for in-home care or move to a trusted assisted living facility. Below is a quick comparison of the two, which will help you to make an informed decision.
In-Home Care
In-home care is the choice that most families make, when possible. In this form of senior care, care is provided to the seniors in their own homes. Normally, a home care nurse or hospice care personnel will be hired to take care of the needs of the senior. This could include helping with taking medications and performing other daily activities, such as bathing, dressing, cooking, cleaning, etc. However, choosing the caregiver depends upon the specific needs of the senior. For instance, if they require more medical assistance, a skilled nurse will be a better option than palliative care personnel.
Assisted Living
Assisted living offers all the services that seniors can get from in-home caregivers, but the difference is that seniors will have to move to the assisted care facility. This can be a good option for those who live alone, as assisted living communities provide a host of options to socialize with others and stay mentally and physically active. Assisted living facilities also offer specialized meal plans for seniors who have specific dietary requirements. Besides, they also ensure the living condition is as safe as possible for seniors and avoid the risks of falls and other common accidents that can happen at home.
Choosing between Assisted Living and In-Home Senior Care
Most families hire an in-home caregiver on an hourly basis or multiple days a week. Some also go for a live-in senior caregiver depending upon the needs of the senior. On the other hand, assisted living facilities always have caregivers at the site, so that they can help residents promptly in case of an emergency. Moving to an assisted living care facility also ensures that no feelings of isolation or loneliness trouble seniors.
Note that both these senior care options can have their own pros and cons. Therefore, the choice between assisted living and in-home senior care should be based upon the actual needs of the senior as well as the services that you expect to receive. The main advantages of assisted living facilities include a safe living environment, round-the-clock access to specialized care, options to socialize and make new friends, nutritional meals, housekeeping, laundry, fitness programs, recreational activities, etc. The availability of such services and amenities generally make assisted living a much better option when compared to in-home care.
The main advantage of in-home care is that it allows seniors to stay with their families. This can be a good option for those who need a wheelchair to move around or specialized medical care. Living in an environment that they are comfortable with and receiving appropriate care may be enough for seniors up to the point where it becomes necessary to move to a nursing home for advanced medical attention.
The costs and expenses of hiring an in-home caregiver versus moving to an assisted living facility also play a key role in making a choice. In-home care services can be a bit more costly than assisted living, and they require a bit more management. Family members will need to prepare a schedule to get in-home care services according to the needs of the seniors. In addition, the caregiver might not be available 24/7 and may not offer the wide-ranging care services that seniors can receive in assisted living communities. To learn more about the options available at The Falls Home, contact us today!
Share This Story, Choose Your Platform!