LATEST IN THE LAW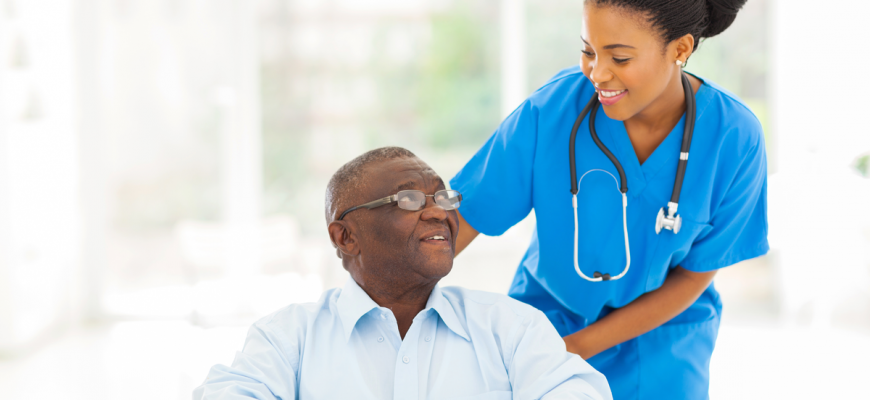 A Detailed Guide On Skilled Nursing Care 
September 15, 2021
0 Comment
Category: Assisted Living
Skilled nursing care is high-level and complex medical care that is directly supervised by a certified medical professional. These licensed or certified medical professionals usually include a registered nurse, a speech therapist or an occupational therapist, and a physical therapist. Skilled nursing care can be provided in a hospital, skilled nursing facility, rehabilitation center, or the home of the person.
Some of the common examples of skilled care are wound care, occupational therapy, physical therapy, IV therapy or maintenance, speech therapy, complex disease management, etc. It is common to require skilled nursing interventions or care while recovering in the hospital after surgery or while building strength to return home. Skilled nursing care does not include the services that are offered by a certified nursing assistant or the tasks done by a senior caregiver. For instance, help with daily hygiene activities like bathing and dressing are not considered skilled nursing care.
Skilled Nursing In Assisted Living Communities 
Many people think that skilled nursing care only happens in hospitals. However, it can also be provided in other places, which include assisted living facilities. Even though assisted living facilities can provide much assistance, the assisted living license provided by their respective state only allows these communities to offer care to only a certain extent. This means that a high level of skilled nursing care is not allowed in assisted living care.
Though the residents of assisted living communities receive assistance round the clock from caregivers, there can be times when they require more complex medical interventions or care. There are a few options in these situations. The first one is to have a home health professional come to the assisted living apartment of the person and perform the necessary medical interventions. The residents will have to pay extra charges for the services, but it can be worth it.
Another option for seniors in assisted facilities who need skilled care is to visit a skilled nursing facility. Many specialized skilled nursing facilities allow for stays of varied duration.
In-Home Skilled Nursing Care 
Skilled nursing care providers can also come to a senior's home to provide the necessary medical interventions. It is important to find an agency that provides skilled nursing care services or medical care as not all home care agencies do not offer these services. In addition, skilled nursing services must be prescribed by a physician.
Many people believe that having a skilled care service in the home of their senior loved one can be very expensive. However, you need to understand that physician-prescribed skilled care services are usually covered in part by an insurance policy or Medicare.
Nursing Home Vs Skilled Nursing Facility 
Seniors can have many options when it comes to senior living and a skilled nursing home is one among them. These facilities offer skilled nursing care to the residents round the clock. You may have heard of skilled nursing facilities referred to as nursing homes. However, the term nursing home is old-fashioned and is rarely used in the senior care industry.
Residents of skilled nursing facilities can be short-term or long-term, as per their medical requirements. Short-term residents will be moving into the facility to receive skilled nursing care mainly before returning home after a surgery or a hospital stay. Long-term residents will usually need nursing care interventions for complex medical conditions.
Skilled nursing care will be commonly prescribed after surgery, hospital stay for an extended period, or a medical procedure. Seniors suffering from complex or chronic conditions can also need skilled nursing care if they require regular medical intervention.
Share This Story, Choose Your Platform!