LATEST IN THE LAW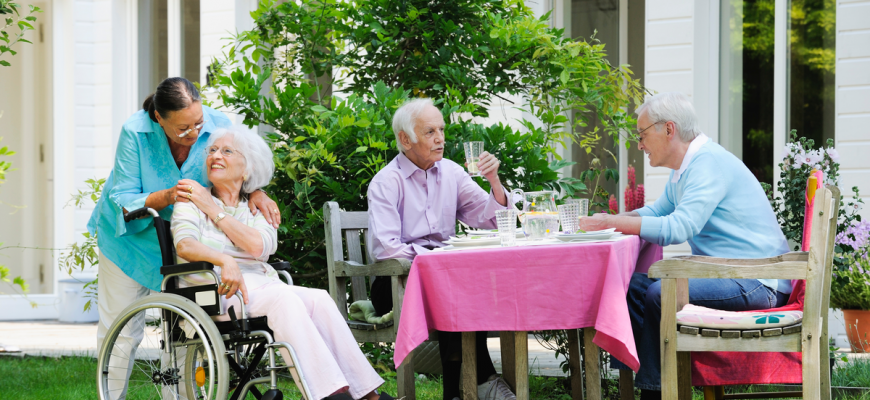 Busting A Few Myths About Senior Living Communities 
October 20, 2021
0 Comment
Category: Assisted Living
Seniors are a diverse demographic group just like any other group. They can have varying passions, goals, and concerns about the future. Yet, we usually talk about seniors as they are all the same. This idea about the demographic group triggers many fears in seniors. Many seniors worry about being put away, abandoned, and treated like an old piece of furniture. When it comes to senior living options, many elderly adults operate from a place of fear. This is why it is important to dispel a few myths about senior living communities. Busting these myths can help ease anxiety in seniors and let them choose a retirement option that they can be excited about. 
Some of the common myths about assisted living facilities and other senior living communities are dispelled below. Read along to know a few things that you might have wrong about senior living facilities. 
Seniors Will Not Have Privacy 
Many elderly adults will be tired of people interfering with their lives. It can be children dropping by to check on them or grandchildren arguing that they know the best senior living option. Many seniors worry that senior living communities mean constant supervision and handing over the control of their lives to some others. As per the experts in assisted living facilities and other senior living communities, nothing could be further from the truth. Senior living facilities will ensure help and support whenever needed, but will also respect your privacy and will ensure that you get the space you need. 
Seniors Will Be Bored In A Senior Living Facility 
Many of us spend our lifetime cultivating interests and moving to a senior living facility does not mean that we need to abandon all these interests. The right assisted living community will let you learn new things in life and pursue the hobbies that you love. In the opinion of many seniors, they have more time to pursue their passions in an assisted living community and the right community will prepare them to develop new hobbies and passions. In addition to the supporting staff in these communities, the neighborhood can also help seniors make their lives meaningful. 
Life In A Senior Living Facility Is Depressing 
Many people claim that life in a senior living community is depressing. However, the fact is that living at home can be depressing for many people. As per a recent study, about half of the seniors in the country report being lonely in their homes. In a senior living facility, there are daily activities and events that the seniors can take part in. Apart from that, there is a close-knit community of like-minded seniors who are committed to making their lives meaningful, which can protect them from feelings of loneliness, boredom, and depression. 
All Senior Living Facilities Are the Same 
This is another common myth about senior living communities. Many people have the wrong notion that all senior assisted living communities are the same. But you need to understand that each senior living community is different. Each community will have its own activities, values, and culture. Some senior living communities focus much on health and fitness and others give much importance to trips to parks, museums, etc. The important part is to find a senior living community that suits you the best. 
All senior living communities understand that their residents deserve to live a life of joy. Therefore, they shape the communities to suit the requirements of the seniors that they serve and work diligently to make sure that all the residents get the retirement life that they deserve.
Share This Story, Choose Your Platform!