LATEST IN THE LAW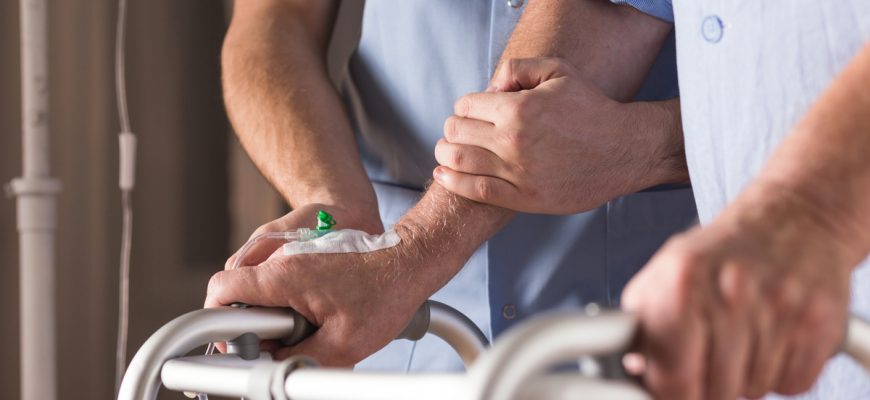 Caring For An Aging Parent? How To Know It Is Time For Help?
September 19, 2023
0 Comment
Category: Uncategorized
Caring For An Aging Parent? How To Know It Is Time For Help?
Senior care, Assisted living
Adult children frequently claim that they are supporting an aging parent because they "want to do
what's right". Although they try to give as much help and support as they can, there are moments when
it becomes overwhelming. There comes a time when seeking outside assistance or switching to a better
living arrangement may be necessary.
Realizing The Need For Assistance
How do you determine when to get help to take care of an elderly parent? It is best if you can spot the
need for assistance before it develops into a medical emergency. Unfortunately, a lot of family members
can easily end up taking care of their own relatives, which can lead to caregiver burnout and other
health problems.
If you are able to study and research various senior living possibilities before either of you becomes ill or
worn out, you will be able to conduct that study together. Senior care experts in our assisted living
facility share a few signs that you may require more tools or options to support an elderly parent.
Stress From A Job Or Family For The Caregiver
Family caregivers must balance a variety of responsibilities, whether they are making daily visits or
overseeing their loved one's care from afar. It's time to think about enlisting support if you realize that
your marriage or family relationships are strained.
The same adult children who look after their aging parents frequently also have day jobs on top of other
duties and responsibilities. They have jobs, employers, and coworkers, making up a complicated web of
connections that cries out for proper attention. Even while we might want to be there for an elderly
parent, the truth is that if a caregiver becomes too involved in trying to handle their parent's affairs,
their job may suffer. This is a warning sign to look out for.
Loss Of Partner
An elderly couple will frequently work together as a team, with one spouse managing domestic duties
and keeping the home running while the other handles specific tasks like managing the checkbook and
making payments. When a spouse dies, the survivor can quickly become overburdened as they strive to
carry the weight of unfamiliar chores. When a loved one is faced with a new set of challenging chores,
this may be the time for the adult children to seek reinforcements. To avoid caregiver burnout as a
result of their new position, they must remember to take care of themselves as well.
Inability To Thrive
Subtle indications can appear at times. The adult child comes to the realization that the parent is simply
not thriving even though everything is going well and there is no urgent crisis. There is no excitement or
vibrancy, no sense of a rich and busy existence, even if they may be managing everyday tasks and
getting along just fine. When that happens, it could be time to look for other resources.
The community may have support groups that cater to older adults, or you may want to consider
moving to a lively senior living or assisted living community with people who have similar interests—a
community designed to offer a rich and fulfilling experience to those in their later years. One's life at this                                                                                                                                                        point may be full of delight and novel experiences. A caregiver who is considerate will direct resources in
that direction.
A Point Of Crisis
Unfortunately, there are situations when a caregiver won't decide to seek assistance until a crisis has
occurred. Perhaps an elderly person falls or experiences a health problem. Early-stage dementia patients
may wander off or partake in dubious activities. Or there might be a problem brought on by a persistent
illness. The crisis call, regardless of how it occurs, is typically a clear sign that it's time to call for
reinforcements.
Share This Story, Choose Your Platform!