LATEST IN THE LAW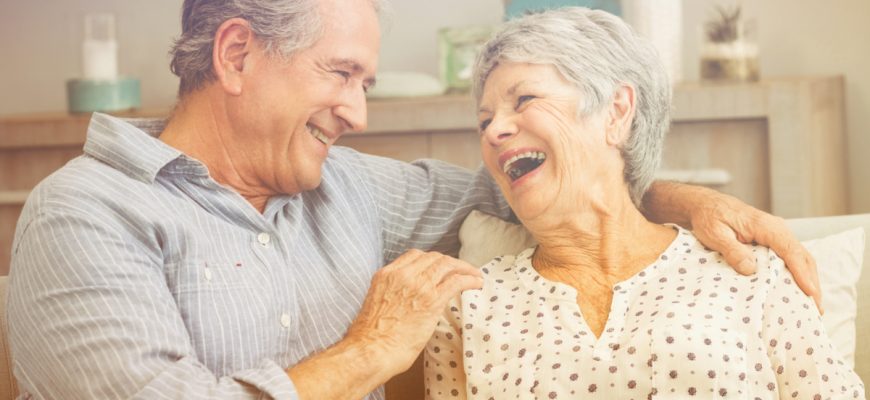 Finding Senior Living Facilities For Elderly Couples
June 3, 2021
0 Comment
Category: Assisted Living
The number of seniors who are married has increased in the past few decades, as per the US Census Bureau. Increased life expectancy, remarriage, and a decrease in the age gap between men and women are all reasons for this increase. This means that more and more families are now searching for senior living facilities that support the need of both parents. Senior living options for couples can vary depending on the requirements for care and the design of the community. Some of the most common scenarios that elderly couples face while looking for senior living options and a few possible solutions for the same are shared below.
Both Of Your Senior Parents Care Needs Differ
One of your elderly parents may require assistance with their daily living activities, while the other may be independent. Or one of the partners might be experiencing symptoms of dementia or other cognitive problems while the other may not have any cognitive problems. You are required to hunt for a community that can cater to the needs of both your parents.
Many assisted facilities also have memory care facilities attached to them. If one of your senior parents shows signs of dementia, or if there is a family history of dementia, this can be a very good option. Some of the assisted living communities let the couples move to a memory care apartment together. However, as memory care and assisted living are not the same, a partner diagnosed with cognitive issues like dementia may need to move to a separate area of the building that is designed for residents who tend to wander. Their spouse will be allowed to visit them easily for activities, relaxation, and meals, letting them be together as an elderly couple.
When it comes to cost considerations, assisted living communities often have a tiered pricing model. The senior who requires help with activities of daily living or memory care will have to pay more for the higher level of care, whereas the independent partner will have to pay only the base rate.
Senior Couples Wish Alone Time 
As per the results of a study conducted by the National Sleep Foundation, more than 25% of senior couples sleep in separate beds. The reasons for this can be many, senior insomnia, CPAP machines that can be noisy, and snoring can be a few of the reasons. In a continuing care retirement community or an independent living community, your senior parents may need to share a small space after downsizing. This can be difficult for many seniors after years of luxurious life and different bedrooms.
If your elderly parents are planning to move to a two-person assisted living suite or an independent living apartment, make sure that your parents take an in-person or a virtual tour of the place so that they will be able to see and know about the place. In addition, this can help them pre-plan furniture so that they can be prepared and comfortable once they move in.
Some of the assisted living and independent living communities offer two-bedroom options or large apartment-type suites. Two-bedroom options in assisted living communities will have long waiting lists and therefore, you will need to plan if you wish to have such an option for your elderly parents.
In addition to the above scenarios, there can be cases where both partners have different interests. When touring an assisted living community or other eldercare options, make sure that the social and emotional needs of both your senior parents are met. This is because, if they are not met, it can result in social isolation leading to depression and rapid deterioration of the health of your parents.  
Share This Story, Choose Your Platform!