LATEST IN THE LAW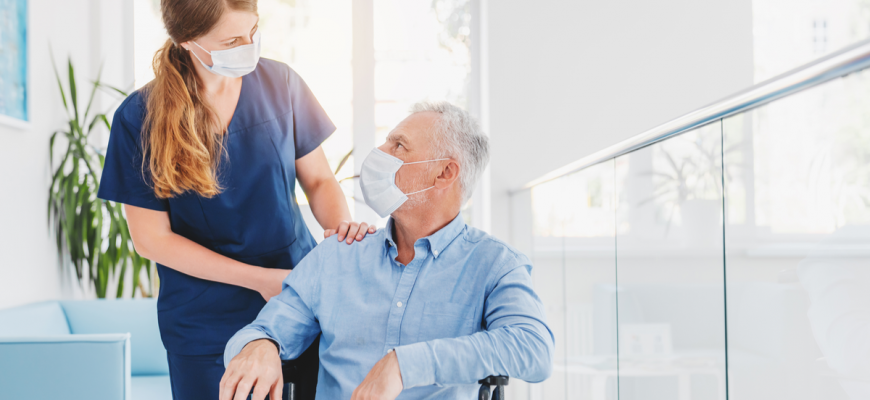 How Assisted Living Homes Prevent Medication Mistakes by Seniors
January 25, 2021
0 Comment
Category: Assisted Living
Following a proper medication schedule is vital for maintaining health in seniors, but it can be challenging for them at times. This is especially the case for those who have to take multiple types of medicine every day. It is reported that more than 770,000 seniors end up in a hospital emergency room because of medication mistakes. That is why assisted living homes pay special attention to medication management and ensure the right administration of prescription drugs for their elderly residents.
Common Instances of Medication Mistakes by Seniors and How Assisted Living Helps to Avoid Them
Most of the prescription medications for seniors are time-sensitive, such as those prescribed for diabetes and heart disease. If a senior patient misses a dose or takes too many doses at once, then the results can be very dangerous. Caregivers at assisted living facilities maintain an adequate medication schedule for each of their senior residents with the names of the prescription drugs, right dosages, and administration time. This way, they can help seniors to take the medicines adhering to the right dosage and intervals.
Many seniors with chronic health conditions also have swallowing problems, which makes it difficult for them to take their medication as per the recommended schedule and dosage. This can be a serious concern for elderly individuals living alone as it increases the risks of choking and other issues. When in an assisted living setting, seniors are guided by professional caregivers to take their recommended doses without experiencing any complications.
Caregivers at assisted living communities may also help to crush a pill to take with the food or mix the contents of a capsule with water to drink. This will make it easier for seniors with swallowing problems to keep up with their medication schedule. Likewise, the caregiver will also assist in consulting with a pharmacist if a senior resident feels uncertain about crushing a pill or taking the contents of a capsule directly with their food or water.
In some cases, the tiny print on the medication bottles makes it difficult for the seniors to stay on track with their schedule. Most seniors have some type of vision problems while reading fine prints can be almost impossible for some. While caregivers are there to assist with medication management round-the-clock, they also use labels with a larger font on medication bottles so that their senior residents can also know what they are taking and feel more independent.
As part of having an organized and systematic plan for medication management, assisted living homes also emphasize storing prescription drugs properly. Professional caregivers know which medicines should be stored at room temperature and which ones need a specialized environment and storage. This ensures that no improper storage of the prescription drugs in fluctuating temperature and humidity leads to any inefficacy of the medications.
Caregivers at assisted living facilities also document the name of all of the medications, prescribing physician, and pharmacy to ensure that everything is in place. Some assisted living communities also crosscheck the possible side effects of the prescription drugs for their senior residents and prepare contingency plans to deal with any kind of emergency that could arise due to an adverse reaction. This further ensures that seniors in assisted living homes follow their recommended medication schedule safely.
It is important to note that some herbal supplements may interact with over-the-counter medications and prescription drugs, which can put seniors at great risk. Assisted living care providers make sure to review the medications and supplements taken by their elderly residents from time to time to ensure that no such complication happens. Besides, they also help their senior residents with disposing of old medicines and refilling the prescription drugs so that they do not miss a dose ever.
Contact The Falls Home to learn more about our medication management programs.
Share This Story, Choose Your Platform!