LATEST IN THE LAW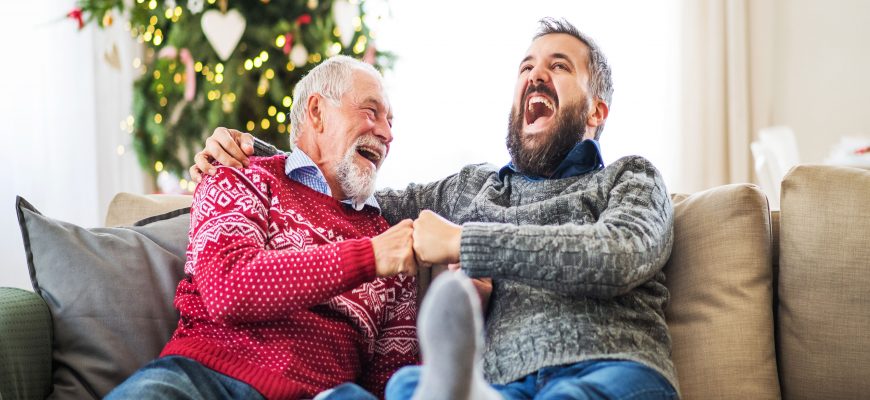 Tips to Manage Holiday Loneliness in Seniors
February 19, 2020
0 Comment
Category: Assisted Living
Holidays can amplify feelings of loneliness and isolation in seniors. Although staying in assisted living facilities can offer great opportunities to remain socially active and enjoy the holidays with new friends, it often sparks memories in seniors when the holiday season arrives. Remembering the days when they spent quality time with loved ones can make seniors feel depressed and alone. Therefore, it is essential to help them feel happy and contented during the holidays. Below are a few tips that will help you to manage holiday melancholy with your senior family members.
Get a Holiday Gift
A special gift for your elder parent or grandparent living in an assisted care facility can be a wonderful reminder that they are loved. It can be as simple as a Christmas cake, a music player loaded with their favorite songs, or an iPad to help them stay connected with you when you are away. If your elderly family member is living in a far-away assisted living community and you cannot visit them in person, make use of technology to communicate with them. If possible, a casual visit to the assisted living community during the holidays will be the best way to lift their mood. That way, you can help them decorate their room and make them feel special.
Follow the Holiday Traditions
If a senior visited religious services regularly before moving to a senior care facility, it can invoke a deep sense of loss to them during the holidays. So if possible, take your senior family member to a church or synagogue to help them stay in high spirits. Alternatively, you can also organize a traditional celebration at the assisted living facility, if they allow it. There are also many groups that can help you with observing religious traditions with your seniors at the senior care facility.
Host a Holiday Party
Holiday seasons are always about having a good time with friends and family. So if the assisted living facility permits it, host a party for your senior family member and invite their new and old friends to the gathering. A simple dinner with siblings, children, grandchildren, and other loved ones will work wonders to cheer up your senior. Sometimes, simply letting them enjoy a mug of hot chocolate with their neighbors in the assisted living facility can be enough to lift spirits. If you're planning to make it a grand event for your senior family member, you may want to consider hiring a musician to play holiday songs and make the event even more special.
Plan a Holiday Trip
Your elderly loved one might have traveled to different places to celebrate holidays in the past. Therefore, when the holiday seasons arrive, your parent or grandparent may start feeling depressed knowing that they cannot do that anymore. If their health conditions allow it, you can still plan a holiday trip with them. You do not have to go to an exotic destination; a simple drive to a neighboring state may be enough to revive good memories. You can include some easy activities as well to let your parent or grandparent enjoy the holiday trip to the fullest.
Set Up a Holiday Meal
This will depend upon the health condition of your loved one. Besides, you will also need to get permission from the assisted living facility authorities to set up a holiday meal because they may have residents with special diet requirements. This can be a great option to serve a delicious and nutritious meal to your family member and to make them feel special during the holidays. However, if you were looking to keep it simple, take a home-cooked holiday platter to the assisted living community and enjoy the celebratory food together.
Share This Story, Choose Your Platform!