LATEST IN THE LAW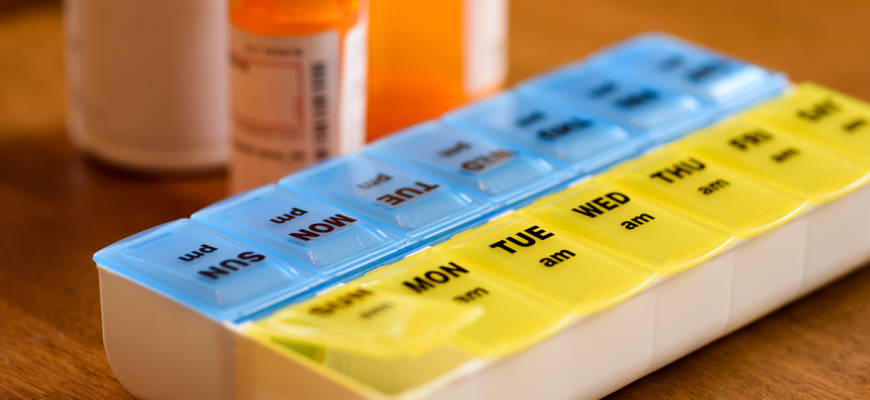 Medication Management Tips For Seniors 
May 10, 2021
0 Comment
Category: Senior Health
Most assisted living facilities in the country provide medication management services to the residents which can be a blessing to the family members living far away or are unable to check on senior loved ones regularly. For ensuring the safety of the seniors residing in their homes, it is important for them to be aware of how to manage their own medications.
Medication management in seniors is a necessary preventive measure to stay away from potentially serious health hazards. Seniors often take many medications, supplements, and vitamins, which can increase the chances of medication mix-ups, which can be dangerous in some situations.
Tips For Medication Management 
The tips by the experienced staff of various senior living facilities shared below can help your senior loved one avoid medication-related health hazards.
Review The Medication Of Your Elderly Parent With Their Doctor 
Note down the names and dosages of every medication taken by your senior loved one. Ensure that you are not missing out on any of the vitamins, herbal supplements, or OTC medications that they are consuming. Review this medication list at the next appointment with the primary care doctor of your elderly parent. Make sure to provide all the details, as the more information the doctor has, the more precisely they will be able to pinpoint drug interactions and potential side effects.
Go Through Medication Labels And Ask Questions 
If your senior loved one is to start a new medication, ask the doctor about how and when to take the medication, and if the medicine should be taken before or after food. Carefully read the label of the medication to understand dosages and potential adverse effects. Reading the label is important for both OTC and prescription medications. Do not hesitate to clarify all your doubts regarding the medication that your senior loved one is consuming, with the respective doctors.
Make An Idea About Potential Drug Interactions 
Apart from reading the labels, ask the doctor of your loved one about taking together some drugs on their medication list. Understand that herbal supplements and OTC drugs can also interact with some medicines. Therefore, include those in your review list.
Ask If Dosage Is Appropriate For Your Senior Loved One 
The way our body processes medications can change with age. This means that the level of sensitivity to some of the medicines can vary. In addition, they may also be more exposed to the aftermath of at least a few of these medications. Check with the pharmacist or doctor of your senior loved one to make sure that the dosage of the medicine is appropriate for the age of your loved one.
Make Your Senior Loved One Aware Of Hazards Of Self Prescribing 
Seniors may be tempted to increase the dose of some medicines or they may take some of their medications too frequently for faster treatment of symptoms. Sometimes, they might add an OTC drug to their medicine list to have quick relief. None of these are good for the health of your senior loved one and this should not be done without the supervision of a doctor. Self-medication can increase the chances of drug interactions and over medications which can result in serious health issues.
Check For Medication Compliance 
Medications can be effective only if taken as directed by the healthcare professional. Seniors can be forgetful and if your elderly parent is forgetful or has trouble tracking the medications, you need to set up a reminder system. However, those seniors with cognitive disorders like Alzheimer's or dementia should have their medications carefully monitored and managed. This is where senior living communities come to help. They offer medication management services among many others to ensure the proper health and well-being of your senior loved ones.
Share This Story, Choose Your Platform!