LATEST IN THE LAW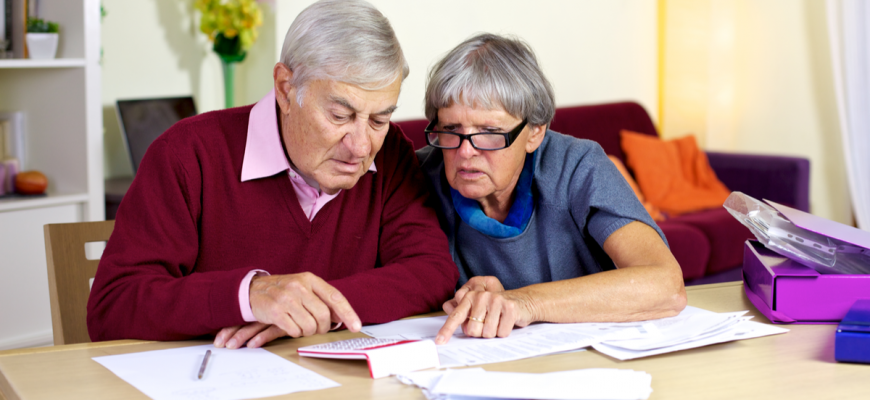 Preparing For The Cost Of Senior Living 
May 9, 2022
0 Comment
Category: Assisted Living
The cost of senior living can be an important factor in many family discussions on supporting senior relatives. Many family members might feel that their senior loved one should remain at home as long as possible to maximize the available options or may fear that quality senior care is not available in the budget. However, the cost of senior care can be less than many people think. Moreover, the value added by senior living facilities goes undiscussed oftentimes. Reduced caregiver burnout, improved health, potentially longer life, etc are some of the major benefits of opting for assisted living and other senior care facilities. 
Keeping your senior loved one at home can be a big sacrifice, not only for the senior caregiver but also for the senior person, who may receive less support and low-quality care. Some of the important things that you should know while considering the costs of senior care are shared below. 
Preparing For The Costs Of Senior Living At Home 
As per the statistics, about fifty-three million people offered unpaid care to senior loved ones in 2020. Families of many seniors choose in-home senior care as they think that the option will be more affordable than a senior care community. But in reality, the costs of senior care for family caregivers can be very high. There are many family caregivers who find offering senior care to be a really rewarding experience. However, it can also be very difficult to balance the role of senior caregiving with that of a spouse, parent, professional, etc. This can lead to caregiver stress, which can leave caregivers physically and emotionally exhausted. 
Senior caregivers can be vulnerable to anxiety, depression, stress, and other mental health issues. As per the reports of the Centers for Disease Control And Prevention, the majority of the caregivers report a decline in health that negatively affects their ability to offer care. 
Senior care costs might not be trivial and the following steps might help family caregivers prepare for various caregiving costs. 
Respite Care:
It can be helpful to find a respite care provider in your area as it can help balance offering senior care and other aspects of your life. In addition, federal or state help can be available to help cover the various costs of senior care. 
Adult Day Care:
Adult daycare services are designed to offer companionship and care to seniors. These services aim to offer relief to family caregivers and help them balance their senior caregiving responsibilities with other responsibilities of their life. 
If your senior loved one is in need of care round the clock or cannot be left alone at home, a senior living facility can be a much more affordable option providing many services like transportation, activities and events, and even gourmet dining. Senior living and assisted living can be very much affordable when compared to keeping a team of highly qualified in-home aides. 
Preparing For The Cost Of Senior Living In A Senior Care Community 
You need to understand that senior care costs can vary much depending on the specific needs of the seniors and the location of the facility. Many seniors and family caregivers agree after moving to a senior living community that they wish they had made the transition sooner. However, the costs of senior care can be the biggest factor that holds them back. 
Considering the costs of serving as a family caregiver, you may find that senior care costs in a senior living community can be less than that of senior home care. Also, taking early steps to prepare for the various costs of senior care can make it easy to manage monthly out-of-pocket expenses.
Share This Story, Choose Your Platform!