LATEST IN THE LAW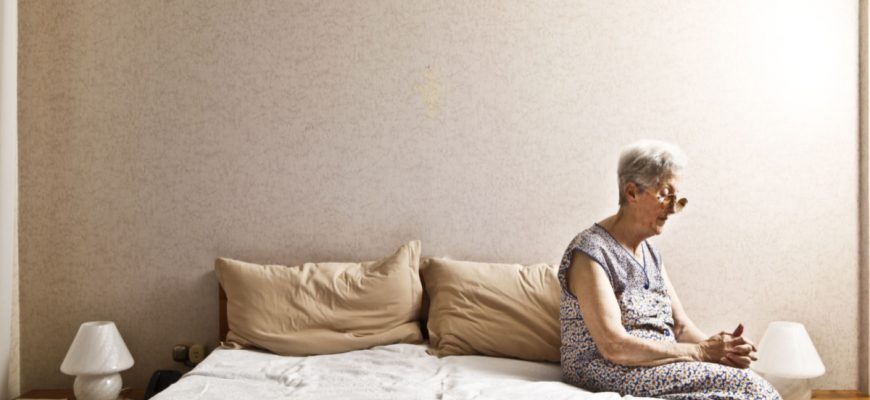 Tips To Improve Life Of Seniors At Risk Of Depression 
August 3, 2022
0 Comment
Category: Senior Health
Elderly adults can show signs of depression and the symptoms can increase with the age of the person due to an increase in chronic medical conditions and a decrease in physical functions. Many people think that depression is a normal part of aging, but it is not. As per the reports of the CDC, most elderly adults who are depressed are under-treated, meaning that there are many seniors out there who are experiencing feelings of sadness, sleep issues, and many other problems arising from depression. 
For senior caregivers, it is vital to approach both diagnosed and undiagnosed depression from different angles. Apart from the clinical side of depression treatment, healthy socialization and life improvement opportunities should be provided to seniors. Our experts in seniors assisted living and senior care shares some ways to improve the life of seniors at risk of depression via life enrichment activities. 
Concentrate On The Physical 
Endorphins are feel-good hormones that are released in our brains when we exercise. As per the experts in senior care, moving around, like walking, lifting small weights, jogging, stretching, etc can make seniors feel better. For a depressed person, it can be very difficult to get up and perform physical activities. Therefore, it is vital to offer kind encouragement to the person to get up and move. 
Select Different Activity Times 
The best time to perform physical activities can differ from person to person. Some of us may feel energized in the morning while others may enjoy taking part in activities in the evening. Activity calendars in senior assisted living communities can offer events throughout the day, thereby increasing the chances of the residents getting involved. You can make a schedule around the times when your senior loved one or parent feels best to enhance the impact of the physical activities. 
Move Outside 
Getting out and enjoying the fresh air can do a lot for the mood of the senior person. To ensure that your senior loved one moves out and enjoys the fresh air, you can plan programs and events on the front porch, patio or garden. If the weather is making it impossible for your senior loved one to be outside, you can consider visiting a greenhouse or a botanical garden to enjoy the taste of Mother Nature. 
Plan A Trip 
Your senior loved one can feel irritated if they feel cooped up in their senior assisted living community or  apartment. Bus trips and road trips can be really enjoyable for seniors and can make them happy. Scenic tours, visits to famous tourist places, trips with family members, etc can do wonders for seniors and can help improve their lives. 
Select Gatherings Of Proper Size 
It is important to understand that not every person is an introvert who loves attending large gatherings. For many elderly adults, large groups can be very unpleasant, distracting and unnerving. While planning group activities, make sure to choose programs with configurations and settings that allow for pleasant socialization without being overwhelming. If your senior loved one is an introvert, art classes, scrapbooking get-togethers, etc can be good options. For those seniors who are energized by socialization, social activities like game clubs or dance classes can be great options. 
Have Patience 
Depression can make it really difficult for people to do things, or enjoy life. But a caring family member or staff member in a senior care facility can ensure major progress in trust and relationship building for the senior person. 
It is always better to follow a multidisciplinary approach to treating depression. It should include medical intervention together with quality life improvements and chances of life enrichment.
Share This Story, Choose Your Platform!