LATEST IN THE LAW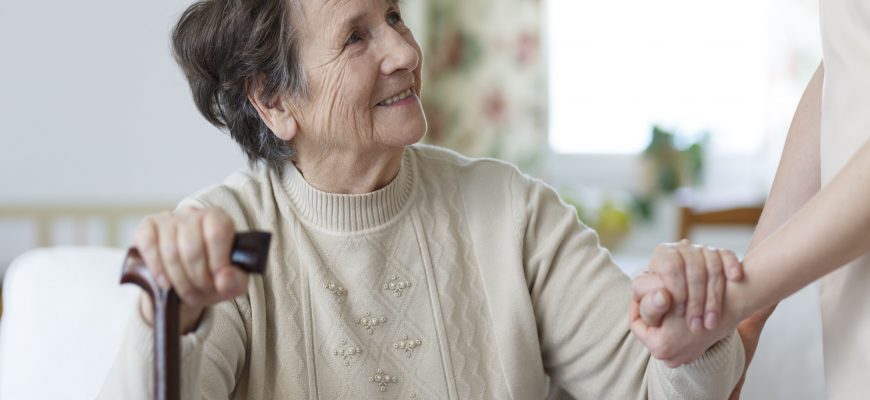 How Assisted Living Communities Can Help in Treating Arthritis
March 5, 2020
0 Comment
Category: Assisted Living
Arthritis is one of the main health problems that affect the overall quality of life in seniors. Reports say that around 17 million seniors in the US have arthritis. However, seniors are not the only victims of arthritis; it can happen to anyone and at any age. In fact, the Arthritis Foundation says that there are around 300,000 children living with arthritis in the US. Genetics, physical injury, and body weight also play a key role in causing the disease. Still, the most common types of arthritis are more likely to develop with age.
Osteoarthritis is the most prevalent type of arthritis, which is seen usually in people above the age of 65. It happens because of the breakdown of cartilages in the joints, which causes the bones to rub against each other. This causes pain and inflammation in the joints when walking, jogging, climbing stairs, or standing for long hours. It can also lead to weak posture and balance problems. Seniors with osteoarthritis may experience trouble sleeping.
How Assisted Living Communities Can Help Seniors with Arthritis
Senior living communities have trained professionals at the site to help residents manage their day-to-day chores easily. This includes helping them with medication administration as required, managing their hygiene needs, and proving nutritious meals as per their health. Assisted living communities offer wellness and exercise programs as well, which are designed specifically to alleviate muscle and joint pain in arthritis patients. This can help to improve the overall health of seniors in assisted living facilities.
Assisted living communities offer proper nutrition and weight control programs to help seniors manage the symptoms of arthritis and lead a better life. The meal plans at assisted living facilities are created considering all the nutritional needs of seniors so that they can get the right amount of vitamins and minerals every day.
The diet plans in senior living communities are designed based on the unique health requirements of seniors, keeping it rich in nutrients, fibers, and protein. At the same time, they make sure that the meals served to the senior residents are low in sugar, salt, and saturated fat. This ensures that seniors maintain a healthy body weight, which helps to ease the pressure off their joints.
According to the Arthritis Foundation, "Excess body fat produces chemicals that travel throughout the body and cause joint damage." That is why proper nutrition is paramount for seniors with arthritis. As that is taken care of adequately in assisted living communities, it helps a lot to manage arthritis in seniors.
Aside from offering nutritious meal plans, senior living facilities also make sure that their residents lead an active lifestyle. As per the Centers for Disease Control and Prevention, a simple activity like walking is enough to improve fatigue and pain related to arthritis. That is why assisted living communities offer various physical activity programs to their senior residents with arthritis. This may include dance classes to yoga and tai chi to weight training. Such physical activity programs are also designed depending upon the specific needs of the seniors, which in turn helps to enhance their overall quality of life.
There are some assisted living facilities, which offer educational seminars and classes for seniors with arthritis as well. This helps the seniors to learn how they can manage the symptoms of their condition, what exercise routines to follow, which meal plan gives them the best nutrition, etc. Some classes are focused on stretching and strength training as well, which helps seniors to understand why they need to stay active. You can consult with the assisted living community management to learn how they help seniors with arthritis and pain management.
Share This Story, Choose Your Platform!