LATEST IN THE LAW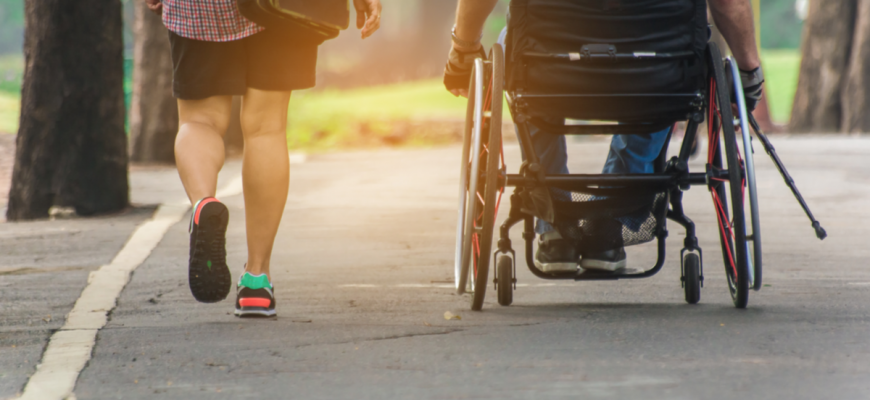 Caring For People With Multiple Sclerosis 
May 1, 2021
0 Comment
Category: Senior Health
Multiple sclerosis is a nervous system disorder that affects many people across the world. It affects the brain and spinal cord of the person by damaging the myelin sheath that surrounds the nerve cells and protects them. The damage to the myelin sheath can block the communication between the body and the brain, leading to many symptoms. As per the healthcare experts, it is one of the most difficult diseases to diagnose and treat and is one of the leading causes for a person to move to assisted living facilities.
Many Americans suffer from Multiple Sclerosis but only 5 to 10% of this population will need care from nursing homes. Nevertheless, they comprise a significant and increasing number of people seeking such chronic nursing care. Generally, between the ages 20 and 40 years is when a majority of the people experience their very first symptoms linked with Multiple Sclerosis. S
Symptoms Of MS
The symptoms of multiple sclerosis can range from benign to debilitating. Some of them are:
Having troubles with coordination and balance

Visual problems

Prickling sensation or numbness

Thought and memory problems
MS can result in problems with standing or walking and may also lead to partial paralysis in the worst cases. Apart from the pins and needles sensation, some multiple sclerosis patients can also experience pain. Dizziness, speech problems, and tremors are some other frequent complaints.
About half of the people with multiple sclerosis suffer from cognitive impairments like problems with attention, concentration, poor judgment, and memory. However, due to the mild nature of these indicators, oftentimes they are overlooked by individuals. Depression is another common and more serious symptom of multiple sclerosis that requires more careful monitoring.
The disease begins with episodic attacks that resolve themselves. The early symptoms can be blurred vision or blindness in one eye. Patients begin experiencing troubles in coordination and balance, together with muscle weakness. With age, the symptoms can become more prolonged. For instance, at early stages, a symptom can disappear within a month, however, after ten years, the symptom might reoccur and not completely go away. The symptoms may eventually stabilize as the nervous system can reach a state in which the vulnerable areas of the system are exhausted so that no more room is available for the disease to spread and grow.
Long Term Care For People With Multiple Sclerosis 
There can be a stage at which medication can no longer help a person with multiple sclerosis. Medications will not have any impact in the last stages of the disease. At this advanced stage of MS, many patients enter nursing homes and other facilities offering long-term care. When a patient is unable to transfer independently, and cannot get from bed to a chair to toilet, they need assistance.
Accessibility is a very important consideration for people suffering from multiple sclerosis looking to move into an assisted living community. Due to the nature of the disease, Multiple Sclerosis patients tend to reside at care facilities for longer. Additionally, these patients are physically dependent. They experience depression symptoms despite being mentally alert. Therefore, caregivers seeking a nursing home or an assisted living facility for a loved one with Multiple Sclerosis will have to ensure that the facility not only has experienced staff to offer round-the-clock care but can also provide for a person with a desire for mental stimulation and mobility.
Many people suffering from Multiple Sclerosis are intellectually alert, cognitively intact, and need to be stimulated. This means they will need things of interest going on and the assisted living facility will have to ensure the availability of transportation so that they can go to restaurants, shopping malls, museums, and stores.
Share This Story, Choose Your Platform!