LATEST IN THE LAW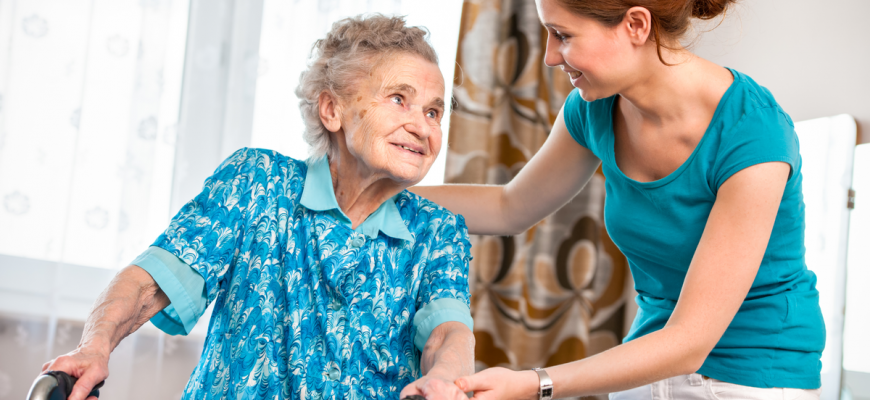 Coping Strategies For Caregivers Assisting Loved Ones With Cerebral Palsy 
August 30, 2021
0 Comment
Category: Assisted Living
Children and adults with cerebral palsy can have varying levels of disabilities and limitations and some people need a lot of care and will not be able to live independently. Caring for loved ones with cerebral palsy can be rewarding, but can be difficult. Caregivers will also need help and if you are a caregiver, you need to understand how to cope when the job gets tough. 
Caregivers have a significant part to play in the life of people suffering from cerebral palsy. As cerebral palsy is a condition that affects muscles and mobility, people with moderate to severe disabilities rely much on their primary caregivers to complete daily activities. They will need the help of caregivers to get dressed, eat, bathe and do other daily activities. Some people will need help a few hours a day and some others will need care throughout the day. 
Coping As A Cerebral Palsy Caregiver 
Caregiving is an important job and caregivers can be vulnerable to stress, burnout, fatigue, and even depression. Taking care of a loved one suffering from cerebral palsy can take a toll on the personal and professional life of the family of the caregiver. When taking care of a loved one with cerebral palsy, you may experience strain and fatigue. However, there are strategies that you can use to ensure that you are happy and healthy while still offering excellent care to your senior loved one. The coping strategies shared by experts in senior living and senior care can be helpful to you if you are the primary caregiver of a loved one suffering from cerebral palsy.
Make Use Of A Support System 
While facing difficult situations, having people around to support you can make things easier. You can rely on your friends and family, and even trusted caregivers to step in and help you whenever needed. Your support group can listen to you and be there when you need them. 
Immerse In Self Care 
You caring for someone who is more restricted than you doesn't mean that you do not need care. You need to engage in self-care to avoid caregiver burnout and stress. You may take a day off, engage in exercise, eat well, and may even work with a therapist if needed. 
Be Aware Of Compassion Fatigue 
Getting fatigued emotionally and physically is a common problem for cerebral palsy caregivers. Emotional fatigue can be difficult to understand and if you find it early, you will be able to take steps to refresh your mind and re-engage in caregiving. Compassion fatigue can lead to a lack of engagement, self-destructive behaviors, and other signs of trouble. If you feel fatigued due to your caregiving responsibilities, make sure that you get the necessary help to get over it. 
Bring In Help 
In some situations, a single caregiver might not be enough. Several family caregivers commit the mistake of trying to do it all on their own, which should be avoided. Seniors suffering from cerebral palsy may need the help of more than one caregiver. Therefore, it is important to look for resources via non-profit groups, health insurance, and community organizations to get the help of a supplemental caregiver. 
Caring for a loved one suffering from cerebral palsy is never easy and if you are caring for someone with cerebral palsy, you need to understand that you may suffer from fatigue, burnout, and other problems, which is perfectly normal. Use the above coping strategies shared by senior care and senior living experts to minimize the complications related to caring for your senior loved one with cerebral palsy.
Share This Story, Choose Your Platform!