LATEST IN THE LAW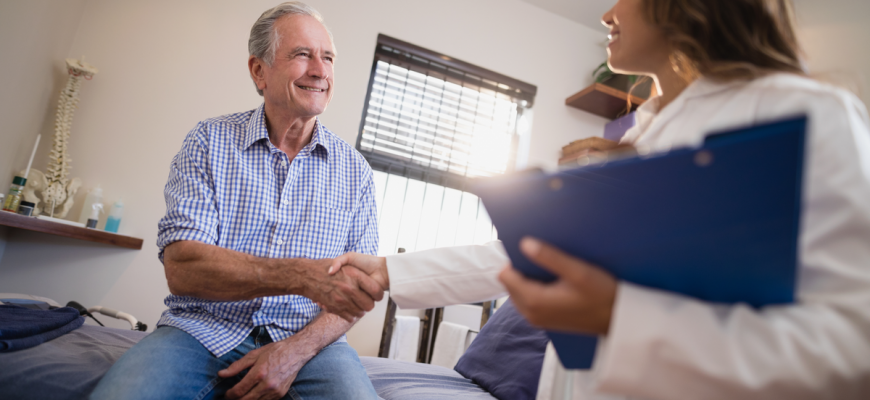 How To Choose A Senior Care Doctor? 
December 19, 2021
0 Comment
Category: Uncategorized
As per the experts in senior care, it would be wise to select a doctor with a senior specialty as you start to age past fifty. Geriatricians are doctors who specialize in senior care and related issues, and they play an important role in ensuring healthy aging. These professionals see only seniors and have a very good knowledge of the aging process and the health conditions that can arise with age. Geriatricians will be aware of preventative care screenings for seniors and will be able to easily recognize medication complications and other such issues.
Choosing a senior care doctor to guide you through your senior life can be a great decision and the choice should be made carefully. Nevertheless, how will you be able to choose the senior care doctor that is right for you? The recommendations from our experts in senior living can come in handy. Read along to know.
Search In Your Network 
You can start with your health insurance to find if the senior care doctors that are considering are covered in your network. Never start looking at senior care doctors until you ensure that they are in your network. This applies to both Medicare and private insurance users. After finding out the geriatricians in your network, you can begin shrinking the list.
Search In Your Neighborhood 
Try to find a geriatrician who is near to your home. You might not be seeing your geriatrician weekly, but you will need to visit the office for regular and follow-up medical appointments. Finding a doctor near your home can help avoid long journeys every time you need to go for a doctor's visit.
Check Transportation Services 
If you are unable to drive or plan to stop driving shortly, you need to find out the options that you have for transportation to the doctor's office. Try to find if the geriatrician's office is near a train station or a public bus stop. Never forget to consider the transportation options before choosing a senior care doctor.
Enquire With Your Friends 
Recommendations from your friends and family can speak volumes. This is especially true if the recommendations are made by people you trust. Enquire your friends and family for their recommendations and thoughts on local senior care doctors that you are considering.
Look At The Doctor 
Make an appointment with the senior care doctor that you are considering and do not forget to note that you are a new patient. While visiting the doctor's office, note the helpfulness and friendliness of the staff, if you are waiting for more time after your scheduled appointment time, and if the senior care doctor seems experienced and engaged. Your initial medical appointment will help you with choosing your senior care doctor.
Look At The Locations 
Check and find if the senior care doctor that you are considering follows patients at the long-term care facility or hospital of your choice. Some senior care doctors do clinics and onsite visits at senior care facilities or perform house calls. It will be good to know where you can find your senior care doctor, should the need arise.
These tips can prove to be helpful in discovering a senior care doctor for you or your senior loved one. This list is just intended to get you started with your search. It is always best to make this decision attentively. Preferably, this geriatrician will be the person that gets to know you, direct your family on your health matters and serve as a point person between other medical specialties as you age.
Share This Story, Choose Your Platform!