LATEST IN THE LAW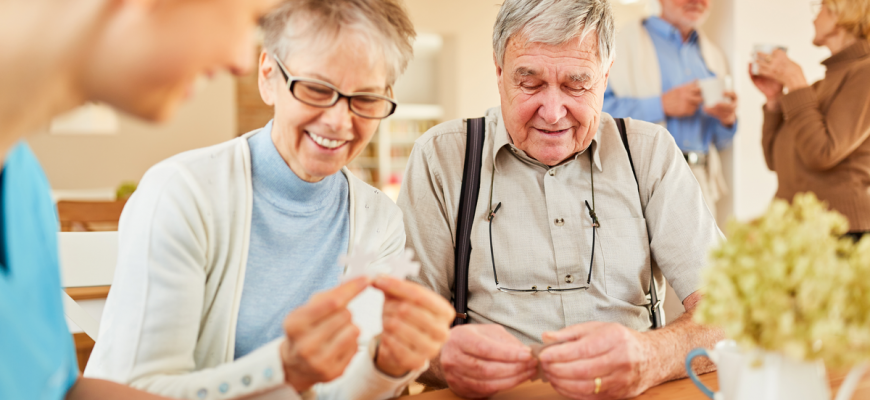 Respectful Caregiving For Seniors With Dementia 
May 21, 2021
0 Comment
Category: Assisted Living
When your senior loved one suffers from dementia and spends much time in a state of confusion, it can be difficult for you to remember the person they were before the onset of the disease. However, you always need to remember that the person is an adult and needs to be treated as one. Respecting and honoring the wishes of your senior loved ones and helping them maintain a lifestyle similar to the one that they had before being diagnosed with dementia, can offer them much reassurance and comfort. Shared below are some useful points from experienced staff members of senior care and assisted living facilities on how you can help your senior loved ones with dementia maintain a sense of dignity.
Never Condescend 
When you are caring for a senior loved one, it can feel like it is impossible not to take a parental tone, which can come across as disrespectful and can make the senior loved one you are caring for feel like a child. Therefore, you need to watch your tone and make choices of words. Avoid using the following words:
Diaper: Regardless of the form they have, refer to undergarments as underwear.
Potty: Never use the word potty for toileting. Make use of the word your senior loved one used before the onset of dementia to refer to toileting.
Plan Outings 
When you care for people with dementia, it can be easy to be isolated from social settings due to fear that social gatherings can be stressful and difficult to manage. However, this need not be the case. With proper planning and thought, an outing can be an enjoyable change from the dull routine. You can consider the following things while planning an outing with your senior loved one suffering from dementia.
Distance: Consider the distance of the destination from your place. Find whether the trip is tolerable for everyone taking part in it.
Time: When does your senior loved one tend to be in his or her best spirits? It is best to reach the destination at this time.
Preparing Your Senior Loved One 
Some seniors suffering from dementia do well with advance notice of an event, while others grow anxious on advance notice, and some others will not remember an event, no matter how many times you remind them about the same. Therefore, you need to make use of your best judgment to understand what your senior loved one can handle.
Prepare Others 
In addition to preparing your senior loved one, you need to prepare others to cater to the special needs of your loved one. You can discreetly speak about this to the host or hostess of the event before you are seated.
An additional thoughtful thing that you could do is to make a customized card and bring it to the restaurant. You can hand the card discreetly to the hostess and ask for the information to be shared with the server also. In the card, you can include details like whether you will be ordering for your senior loved one, how you would wish the server for your table to speak to your senior loved one, and any special seating requirements, and so on.
Relax And Enjoy 
If you are anxious about things going well on the event, the anxiety will be projected onto your senior loved one with dementia. Among the many minuses of dementia, one crucial one is the loss of filters. Due to this, your senior loved one will be easily affected by the feelings of people who surround them. Therefore, you need to remain calm and enjoy the event for your senior loved one to enjoy the same.
Share This Story, Choose Your Platform!