LATEST IN THE LAW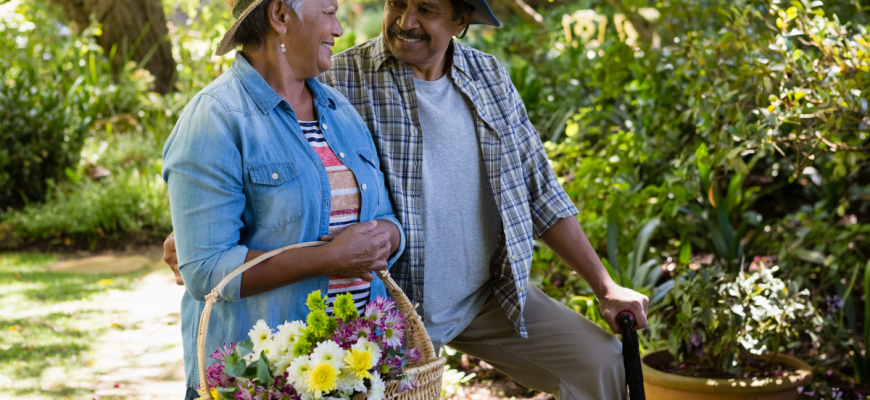 Spring Bucket List For Elderly Adults
April 11, 2022
0 Comment
Category: Uncategorized
Spring is a season of joy for many. The warmer temperatures, longer days, and bursts of colors can bring happiness to the minds of people. This is especially true in the case of seniors, no matter whether they live in an area that has a long winter, or are looking to celebrate spring. Our experts in senior living and senior care share a few ideas that can inspire seniors to celebrate this spring season. 
Buy Flowers 
It is a great idea to buy flowers to improve the aesthetics of your home. This can not only make your home beautiful but also support a local business. You can buy a bundle of flowers and take them home to have your own attractive and colorful arrangements. If you would like others to do the flower arranging, you may buy a pre-made bouquet and display the same in your mason jar. 
Visit The Farmer's Market 
For many states, spring is the beginning of the farmer's market season. You might not find large amounts of fruits and vegetables with the vendor but will be able to find eggs, local honey, etc. In addition, it is another great reason to go outside and enjoy the great weather. In many southern states, farmer's markets in the spring season will be filled with flowers, fresh produce, and chances to start a conversation. Make sure to take advantage of the same. 
Get Creative 
No bucket list will be complete without trying something new. Spring is a season that can boost creativity. Most of us might have been cooped up indoors before the start of the spring season and might feel ready to try something new. Seniors can join a painting class, start journaling or sign up for a pottery lesson. There are many ways to express your creativity and these sessions are great to spend a weekend or a nice spring afternoon. 
Hit The Theatre 
Spring is a great time to watch movies or hit the theatre. Do not watch movies in your home; make sure to visit a movie theatre or a touring Broadway production in your locality. You may also watch an orchestra concert or other events that you are interested in. Live productions were not available due to the COVID-19 pandemic and you will find yourself moved even before the start of the show. 
Declutter Your Space 
If you do not have the energy, you can skip the spring deep cleaning and concentrate on decluttering your house. Make sure to declutter the attic, closets, and the garage of your house, as we may accumulate many things in these areas when compared to other areas of our house. You can sort out the items and then sell or donate the items that you no longer need. 
Fly A Kite 
You can always try your childhood pastimes to make yourself feel like a kid again. Flying a kite on a windy day is one such activity. You may invite your grandchild to join you with kite-flying or may just go on your own. If you are not interested in kite flying, you can try other things like drawing on the sidewalk or blowing bubbles. You will be surprised by the energy that you get after these activities. 
Start A New Schedule 
The sun will rise early in the spring months and you may find yourself waking early, too. You can take advantage of the extra time and start a new schedule that can benefit you. Make sure to stick to your schedule for the next few months. You may try gratitude journaling, yoga, meditation, stretching sessions, etc with your newfound time.
Share This Story, Choose Your Platform!