LATEST IN THE LAW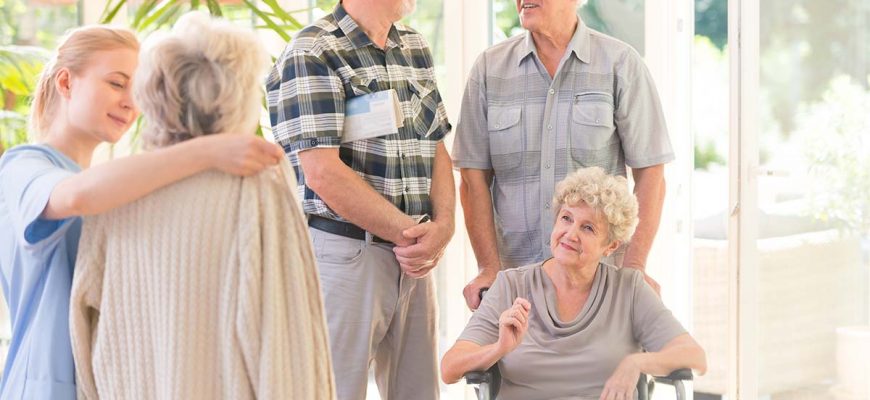 What to Avoid When Looking for an Assisted Living Facility
April 16, 2020
0 Comment
Category: Assisted Living
It requires a lot of time and research to find an assisted living facility that will meet the needs of your loved one in the best way. You need to consider many things when making a choice, which means that there are chances of making a few mistakes as well. So to help you out, below are some of the common pitfalls that you should avoid when looking for an assisted living community.
Not Involving your Senior in the Search
It is very important to include your elderly parent or grandparent in the search when you are looking for senior care options. He/she is the one who will be spending the rest of his/her days there. So you should make sure that your senior is comfortable with the community. Besides, it will also help you to understand which services and amenities your loved one prefers to have. This will work to ease the move to the assisted living facility as well.
Not Navigating the Financing Options
Assisted living costs can range anywhere from $2,000 to $7,000 per month or even above that. This depends upon many factors, such as the amenities and services included in the senior care plan, the type of room, the location of the assisted living community, and more. Generally, Medicaid does not offer support for managing the costs of assisted living. However, there are many other options, which could be beneficial here, such as long-term care insurance, life settlement funds, VA benefits, etc.
Not Being Aware of the State Regulations
Different states in the US have different assisted living regulations and policies. That is why it is essential to learn about the state laws on assisted living communities so that you can be aware of what services the facility can offer your senior. In some states, the laws do not allow assisted living communities to offer extensive healthcare services. Therefore, if your elder parent or grandparent needs specialized medical care, then you may have to move to a neighboring state.
Not Acting in Time
Most families do not explore assisted living options unless things go beyond control at home. This means you will have to make a quick decision, and that could lead to many errors. That is why it is recommended to start looking for senior care communities before a crisis hits you. This will allow you to explore different communities, check the assisted living facilities in person, consult with the staff members and learn about their experience and training levels, as well as check the types of social programs offered in the assisted living community.
Not Understanding the Needs of your Senior
An assisted living facility will feel comfortable to your senior only when the services offered there meets his/her needs appropriately. You can easily customize the senior care plan offered by the assisted living community based on the individual needs of your parent or grandparent. For instance, if your loved one is able to move around independently, then you do not need to include wheelchair or other mobility support for him/her. This will reflect on the costs of assisted living as well.
Likewise, if your senior has an underlying medical condition, then you should make sure that the assisted living facility has healthcare staff to attend to those needs properly. Most of the assisted living communities have experienced staff round-the-clock at the site to help residents with any kind of assistance they require. You can also talk with the residents in the senior care facility to understand the types of services and amenities offered there in a much better way. This assures you that your loved one gets all the care and support he/she needs to stay mentally and physically healthy.
Share This Story, Choose Your Platform!