LATEST IN THE LAW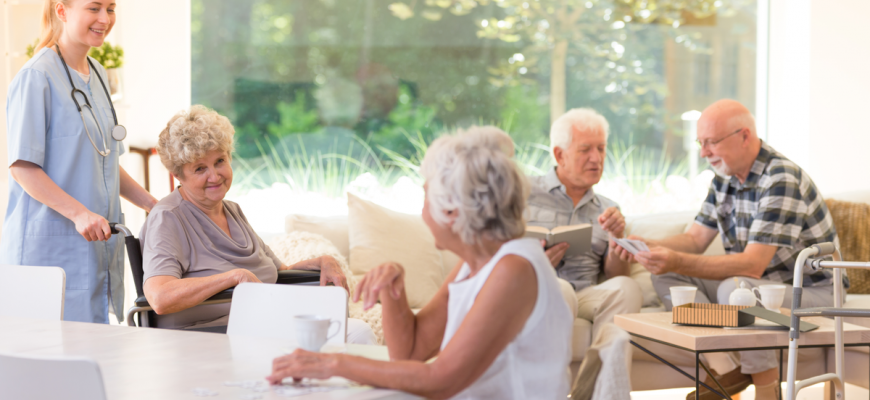 Why Retirement Communities Are More Popular Than Before
May 25, 2022
0 Comment
Category: Assisted Living
It is unsurprising that the coronavirus pandemic has badly affected the senior living and retirement living industries. This is especially the case with communities that offer advanced care options for seniors, such as assisted living facilities, memory care and skilled nursing locations. Overwhelming financial loss is associated with the health and advanced age of residents, the quarters that they share as well as their smaller dining halls and social settings.
However, independent living communities fare relatively better for the same reasons mentioned above. Different from advanced care service providers, it is the health and age of residents in those communities that benefitted them. Retirement communities continue to be more popular now than ever before. Here, we will discuss some reasons why that is the case.
The Epidemic
People were searching for retirement living locations and making moves even as families looked away from advanced care service locations as the pandemic was at its peak. The main reason for this is the sense of isolation that senior retirees felt when in shut-off circumstances at home. Pandemic isolation cut off their connections with the outside world as well as reduced what they did for socialization and entertainment.
The other reason concerns the desire of people for the facilities that all-inclusive independent living communities could offer.
Many communities offer meals, transportation, housekeeping and activities with socialization opportunities in place. Those communities reduced the requirement for recently-retired people to handle everything by themselves.
People Pay Attention Again To What Retirement Means
A continuing care retirement community or a buy-in service model once required a big deposit for its care services. The issue with it was that people might not have to tie themselves to lease commitments for one year. Soon afterward, the lease turned into a monthly arrangement, getting rid of any long-term commitments. This means that it comes with no financial risk except for the expenses of the move.
Communities started to furnish many apartments for respite stays or seasonal rentals while allowing potential customers to get short-term stays to sample food and enjoy the amenities, thus getting the complete experience.
Retirees Making Choices For Themselves
Are you in two minds about relocating to a retirement community? If so, know that as the pandemic turned into a lesser issue and COVID-19 protocols started to be relaxed or lifted, the consequences of the epidemic remained. Retirees began questioning and contemplating the best time for a change in their lives. The main considerations that many encounters include one of the following.
Whether they should make decisions as they are living active lives and have control over their destiny

Whether they should wait until their mobility and health start declining and their relatives should decide things for them
The retirement living arrangement is unlike what it once was. Phrases such as nursing homes and old folks' homes were used as descriptions for all retirement living levels. However, most people described the arrangement as one that entails the use of places in which people put their relatives when they could not care for themselves. However, retirement living means retirement with a focus on living.
Assisted Living, Memory Care And Retirement Community Combinations
Some corporations offer a blend of sophisticated assisted living, memory care and retirement living arrangements. The corporations offer every level of care but are autonomous locations, offering different care levels in different places. It is worth noting that a state regulates places such as Falls Home Assisted Living Facility and every memory care location. It means that the said types of living locations for seniors follow strong protocols.
Share This Story, Choose Your Platform!