LATEST IN THE LAW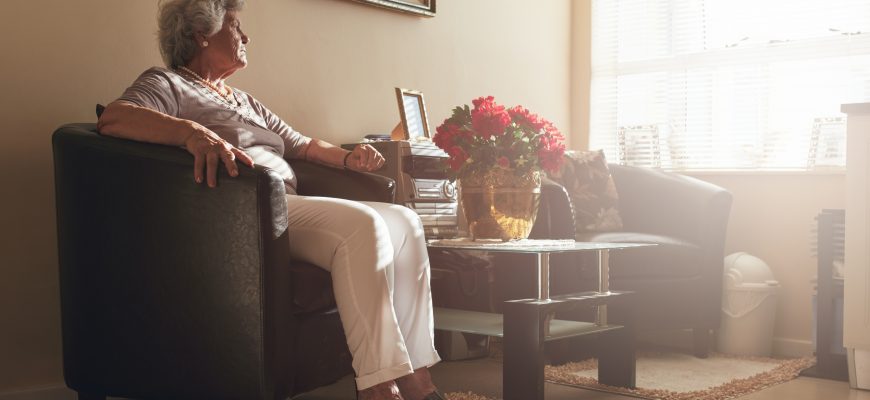 How to Decorate your Senior's Room in an Assisted Living Facility
April 11, 2020
0 Comment
Category: Assisted Living
Decorating the room for your elderly parent or grandparent in the assisted living facility can work wonders to make them feel at home. This is an important part of the transition, which is why most assisted living communities allow residents and their families to decorate their rooms to their liking.
The caregivers at the assisted living facility can help to understand what not to do in order to avoid any unnecessary hazards and risks. In fact, you can decorate the room in an assisted living community in such a way that it works to enhance the physical safety of your senior. Below are some tips to help you decorate your senior's room in an assisted living facility so that it boosts their emotional outlook.
Remove Potential Fall Hazards
Be aware of elements in the room that can increase the risk of slip, trip, or fall for your loved one. For instance, removing rugs and mats from the floors can help to avoid such issues. At the same time, color coding the floors and corners of the room with brightly colored tape will help your senior to find the way to the bathroom or main door easily.
Create a Home-like Environment
Light fixtures can greatly affect the ambiance of any room. So if your loved one is used to having a specific kind of lighting at home, installing that in the assisted living facility will help to make them feel at home. You can go for pretty table lamps, overhead lighting, and dimmers too. Including accents like throw pillows in familiar colors and patterns will also work to create a home-like environment.
Include Personal Items
Work with your senior and ask how they want to customize the room décor. Adding a personal touch to the room will help to lift the mood of your senior and make them feel more connected to the space. You can place photos, artworks, personal achievement awards, etc., in the room to personalize it for your senior. Any item that holds sentimental value for your loved one will work to add a personal touch to the room.
Organize the Space for Convenience
You should organize the room in a way that makes it convenient for your senior to move around. This will help them to follow their day-to-day routines more easily, which will, in turn, improve the overall mood of your loved one. Make sure that the furniture is placed in the right area and that the layout is easy to navigate for your senior. Place the shelves near to the bed or at an easy-to-reach distance that will not require your elder to bend or stretch to reach the essentials.
Set Up a Power Recliner
If your senior has a limited range of motion or an injury or disability that makes it difficult for them to get in or out of a chair normally, then a power recliner will make life easier for your loved one. This is also beneficial for seniors with health problems like rheumatoid arthritis, cervical disc herniation, joint stiffness, and compression fractures. If your senior was already using a recliner at home, moving their recliner to the assisted living facility will make your elder feel at home.
Apart from these steps, you should also make sure that the bathroom is safe for your senior. Watery and slippery surfaces can easily cause accidents for elders, which is why you should add slip-proof floor and wall installations in the bathroom for a better grip. Most of the assisted living communities will have a set of handlebars in the bathroom to help seniors move in and out of the shower easily. They may also offer a raised toilet seat to help seniors stand up without putting much stress on their legs.
Share This Story, Choose Your Platform!