LATEST IN THE LAW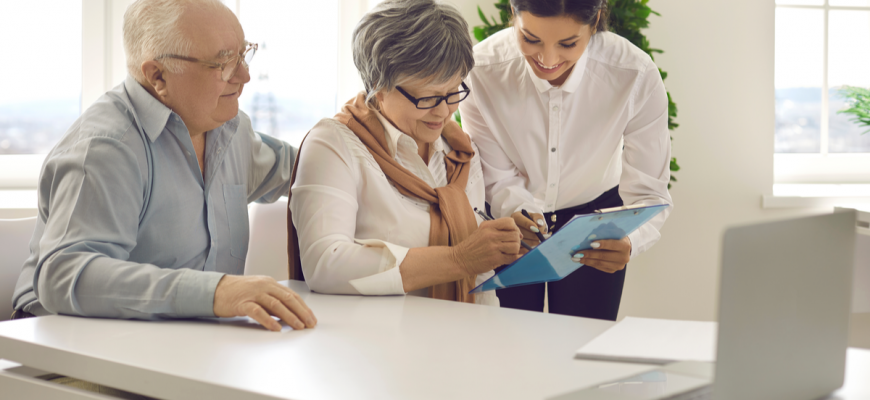 Helping Your Senior Parents Leave A Legacy 
October 29, 2021
0 Comment
Category: Uncategorized
Leaving behind a legacy is important to all of us as it is one of the best ways to ensure that some part of us will live on after our death. A legacy is a very good way to extend to the future and to add happiness to the lives of your loved ones even long after your death. Your elderly parents deserve to feel important and respected. Do not forget the lives that your parents' lives have changed, and the memories that they have formed in their lifetime. That legacy should never go forgotten. 
Oftentimes, many people mistakenly believe that a legacy is about the money that they leave behind or the success that they had in their careers. However, there are numerous ways to sculpt a legacy. Experts in senior care and assisted living homes share a few ways in which you can help your senior loved ones define their legacy. 
Help The Senior Loved One Update A Will 
Updating a will may not sound interesting, however, it is the best way to ensure that the hard word of your senior loved one extends to the next generation. Your elderly parent or senior loved one will be able to set up a trust to pay for the college education of grandchildren, donate their possessions to charity, leave back valuable heirlooms to loved ones, etc. If your senior loved one has any assets, make sure to schedule an appointment with a lawyer to make a will that preserves the legacy of your loved one. 
Find Caregivers For the Pets Of Your Senior Loved One 
Many people deeply love their pets and other living creatures. Whether it is a garden, a collection of vegetables, or a lovable dog, it is important to make sure that the hard work of your senior loved one won't go wasted. Discuss with your senior loved one what they wish to do with their living creatures after their death. Knowing that their living creatures will go into a loving home can ensure their peace of mind. 
Pass On Cultural Traditions 
Many elderly adults feel frustrated that their children and grandchildren are uninterested in their traditions. This is particularly true if your senior loved one was a practitioner of a specific religion. You may request your senior loved one to teach you these traditions and can spend time together practicing the traditions. You can go with your senior loved one to religious services and learn to perform cultural rituals. Also, make sure to treat the religious rituals with dignity and respect.
Preserve Memories 
Our memories play an important part in making who we are. However, these memories fade as we age and this is especially true for seniors suffering from dementia. Most of their cherished memories will slip away with time and you need to help your senior loved ones preserve their memories by helping them log their story. Some of the ways to do this are:
Helping your senior loved one write a journal. 

Helping them start a blog and then commenting on the blog posts to show that you are interested in the posts. 

Interviewing the senior loved one about their memories and life and then recording the conversation. 
Make A Family Memory Book 
A family memory book is a great way to help your senior loved ones remember and preserve the most cherishable memories in their life. You may get hold of scrapbooking supplies and design a family scrapbook that can preserve the memories of your senior loved one for future generations. You can also ask them to write down a few stories in the scrapbook. Investing in professional photography to add new memories to the book is also a good option.
Share This Story, Choose Your Platform!