LATEST IN THE LAW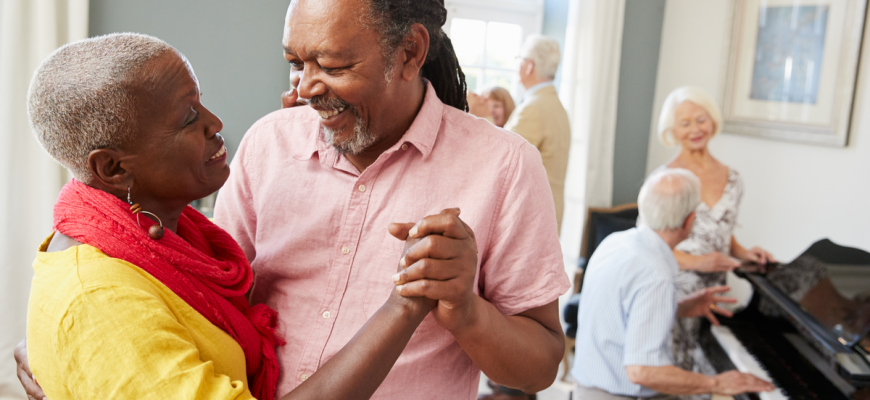 How Old Do I Need To Be For Staying In A Senior Assisted Living Community
December 26, 2021
0 Comment
Category: Assisted Living
When considering senior living options, many people wonder how old they have to be for senior assisted living. After all, the word "old" can mean many different things for different people and the Boomers are showing their younger generations that age is just a number. You may be startled to know that senior living communities offer a living style that can suit a range of ages, from the mid-50s and beyond.
Active Fifties 
Independent living communities can be suitable for elderly adults who are in search of a lifestyle that can offer new learning opportunities, new friendships, and freedom from the hassles of home maintenance and ownership. Most of the senior independent living communities in the country allow seniors as young as fifty-five years of age to take advantage of living in an active independent living community. There is no solid upper age limit for these communities. This means that as long as you are capable of maintaining an unconventional lifestyle, you can make the best out of living in these communities.
Independent living communities are much different from what many seniors think of when they recall the retirement home of their mother or father. Most of the modern independent living communities feature amenities like free Wi-Fi, on-campus lectures, overnight trips, and even swimming pools. Residents of these communities can take part in a variety of activities and events and enjoy dining experiences featuring chef-made cuisine.
Aging In Place 
With age comes chronic or complex medical conditions. As you grow older these health issues begin to add up. Luckily, most of the senior living communities in the country are equipped with experienced caregivers who can assist with the tasks of ensuring personal hygiene, medication management, and many more. Having services that can meet your requirements and needs as you age is usually referred to as 'aging in place.'
Senior assisted living communities are the best places to age in place when compared to traditional homes. In these communities, the caregivers and services will be on-site or nearby, and the staff members of the community will know your likes and preferences. Some of the senior living communities also provide different levels of care and you will be able to receive memory care, assisted living, etc on the campus.
Best Of Both Worlds 
The option to have extra care whenever you want can offer you peace of mind as you get older. If you or your senior loved one is a part of a couple with varying levels of care needs, moving to a senior living community that is capable of offering care and safety to both members can mean that the senior couple can live together. For instance, if a wife is suited for independent living but the husband needs more help, some of the modern senior living communities can serve both the members of the couple so that they can live together in the community.
If you are in your mid-fifties and wish to get freedom from the maintenance responsibilities of your home, you may consider senior living. These communities can offer you the lifestyle that you are seeking. Similarly, if you are in your mid-seventies and searching for an active community to spend your retirement life in, you will be able to find numerous senior living options.
Senior living communities offer services that can cater to a variety of ages. If you take a tour of a senior living community in your area, you may end up pretty surprised. A majority of the senior living communities in the country offer a lifestyle that any senior would love.
Share This Story, Choose Your Platform!