LATEST IN THE LAW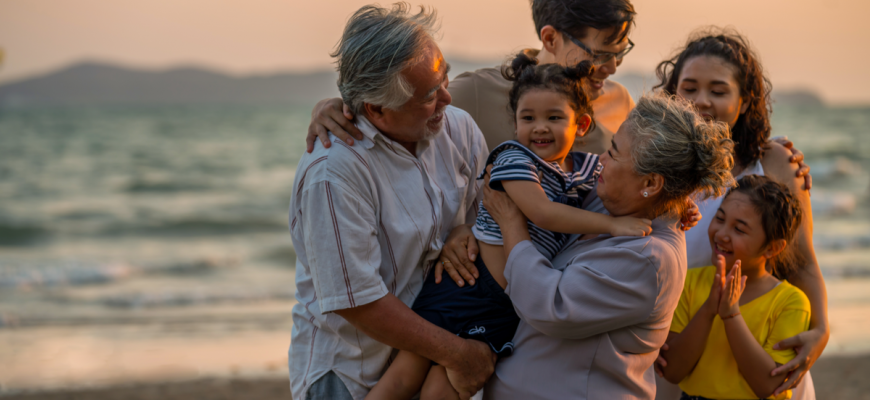 Take Note Of These Tips While Planning A Vacation With Your Favorite Senior
March 4, 2022
0 Comment
Category: Senior Health
Indeed, people of all ages can be consumed by wanderlust. No one can dispute the sense of relaxation offered by a trip. Science has also backed up the happy feelings offered by a vacation, no matter if your trip is to a nearby town or across the ocean to another country. A study that was published by the American psychological association noted that trips can help combat negative emotions and stress by taking us away from our stressful lives. However, the benefits of travel and vacation go much beyond stress relief.
Vacations are important and seniors can benefit from traveling. If you are planning to travel with your senior loved one, you will have to plan appropriately to ensure that your trip is safe and enjoyable. As a senior assisted living and senior care facility, we share some tips to help you plan your trip with your senior loved one.
Consult The Physician 
Before traveling with your senior loved one, you need to consult a geriatrician. Make sure to book an appointment with the doctor of your senior loved one or call the doctor's office to ask about the possible negative consequences of traveling. Most doctors will be happy to offer advice and any potential contraindications of travel. Once you have received a green flag from the doctor, you can commence the process of planning the vacation. 
Do Not Forget Medications 
Ensure that you have all the prescriptions ordered and ready for the travel. A call or trip to the regular pharmacy may be required to refill orders. Also, do not forget to double-check the expiry dates of any OTC medications that your senior loved one uses.
You can use a pillbox to keep the medications straight on vacation and you may fill the individual boxes before your trip. Moreover, save the contact information of the current pharmacy of your senior loved one and also that of another pharmacy in the town that you are visiting. This can come in handy at the time when you are doubtful about the dosages of certain medications or if any medicine needs a refill. 
Consider Accessibility 
Ensure that you have all the medical equipment needed by your senior loved one. You may not have to carry a wheelchair if your senior loved one only requires the chair for short distances. This is because many destinations and airports have wheelchair access and your senior loved one can make use of it. Also, when booking the rooms, ensure that the room is easily accessible and easy to navigate. You may call ahead and arrange for a room that is convenient.
Plan Rest Stops 
If you are planning to travel by car to the destination, plan for many rest stops during the trip. These stops not only allow for bathroom breaks but also let seniors stretch their legs which can help avoid potential blood clots. If you are planning to travel by air, make your senior loved one walk a bit in the airport before boarding. Also, you can make your senior loved one stand up a few times during the flight. This can help avoid your senior loved one's legs getting swollen.
Plan For Emergencies 
Research the town that you are planning to visit with your senior loved one before time. You can visit ahead of time and note down the location and contact number of the nearest emergency room and urgent care center. Add the details to your mobile phone so that you have it handy in case your senior loved one requires medical help during the trip.
Share This Story, Choose Your Platform!